New Photos of Arabella Figg, Luna with the Quibbler and More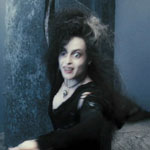 May 30, 2007
Uncategorized
More scans from that Panini sticker album with new images from Harry Potter and the Order of the Phoenix are now online. New are better looks at Arabella Figg as she finds Harry and Dudley after the Dementor attack, a new photo of Luna holding an upside down copy of the Quibbler, Ginny, Lucius confronting Sirius during the battle at the Ministry, another look at Dawlish, Kingsley, Umbridge and Fudge as they confront Dumbledore at Hogwarts, Umbridge with a captured Harry Potter, artwork of the Centaurs, Harry and Arthur in the Phone booth entrance to the Ministry, the Trio in the forest, and more. To see these, click here.
Thanks to Rowenathewitch via OotPmoviepics!
UPDATE: Mirko from Portkey.it let us know that he also now has additional scans of Harry, Kingsley and Ginny at Grimmauld Place, Prof. McGonagall reading the Daily Prophet announcing (finally) the return of Voldemort, Snape, Harry with the Prophecy globe, Filch with Trelawney's suitcase, Harry entering Dumbledore's office, and more.