New "Wizarding World of Harry Potter" Theme Park Announced for Universal Studios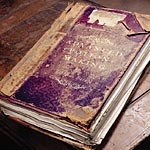 May 31, 2007
Uncategorized
DIGG this news!
There is an exciting turn of events tonight as Universal Studios and the people behind Harry Potter announced that there will in fact be a Hogwarts type theme park at Universal Studios (Islands of Adventure) in Orlando, Florida called "The Wizarding World of Harry Potter." You can now see some gorgeous high res concept art for this new theme park, including an overview of the theme park, Hogsmeade village square and the very cool Hogwarts castle. This announcement confirms the rumors that have persisted for some time; now this is to be fact with the park due to open in early 2010. Harry Potter author J.K. Rowling said ""The plans I've seen look incredibly exciting, and I don't think fans of the books or films will be disappointed."
Hosted by Harry Potter movie production designer Stuart Craig in a special webcast from Dumbledore's Office set at Leavesden Studios in England for various sites including TLC, you can now see video of this announcement on our YouTube channel. Part 1 is here, Part 2 via this link, and now Part 3 (where they answer our questions), here.
Among the details revealed were:
This new theme park will include facets such as a Hogsmeade section, the Forbidden Forest, and even Hogwarts Castle where you will actually be able to walk inside a replication of the beloved castle.
J.K. Rowling is described as having been "very involved" in the creating and planning of this park since the begining, and is very supportive of this new park.
Mr. Craig has been actively designing the project starting in January of this year, while Universal has been planning for two years previously.
There will be many types of rides some "intense", shopping, and more, as well as a brand new state of the art attraction.
A "British" environment is to be maintained, including the food served, and mannerisms of the staff.
The park is aimed at fans of both the movies and books, geared for fans of all ages or as they said " 7 to 67″
Will incorporate elements of all the Harry Potter novels, books one through seven.
A more expansive and complete look of the total environment of Hogsmeade is likely.
The public can register for email alerts via this link.
In a press release about this new theme park, many executives reveal their enthusiasm for this project
"We have a profound sense of responsibility for the Harry Potter franchise at Warner Bros. Bringing the magic of J.K. Rowling's written word to the motion picture screen was the first step in expanding this amazing and imaginative world. Working with Universal Orlando Resort to bring it to life in a physical environment that you can walk through, relax in and ride on is the natural next step for fans to experience and enjoy," said Alan Horn, president and COO, Warner Bros. Entertainment Inc.