More Stills from Upcoming OotP Video Game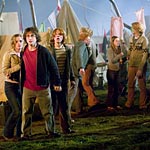 Jun 12, 2007
Uncategorized
Courtesy French site Jeuxvideo.fr we now can see twelve new high res screenshots from the upcoming Harry Potter and the Order of the Phoenix video game, including a new one of Snape and the trio.
On a related note, Gamespot.com recently added yet another video entry from EA (the makers of the Harry Potter video games), this episode is called " Walla. " You can also see this video here in our galleries.
Thanks to UHP and Joey for the heads up!