J.K. Rowling to Tour in US, October 2007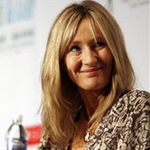 Jun 14, 2007
Uncategorized
DIGG this news!
J.K. Rowling has updated her website with the news she would be touring here in the United States in October of 2007. Jo says "The Open Book Tour" will include "four events, three to be held for schoolchildren in Los Angeles, New Orleans and New York City and one event in New York City for any U.S. Harry Potter fan who wins a ticket through a sweepstakes to be held by Scholastic, my US publishers. At each event, I will read from Harry Potter and the Deathly Hallows, the seventh and final book in the Harry Potter series, answer questions about the entire series, and sign copies of the latest book."
Wow.
She continues on with the details:
I will be appearing at the Los Angeles Kodak Theater on Monday, October 15th; in
New Orleans at the Ernest N. Morial Auditorium at the Convention Center on Thursday, October 18th; and at New York's Carnegie Hall on Friday, October 19th. In September, at the beginning of the 2007/2008 school year, Scholastic will select schools in each of the three cities to send students to the events. Each selected school will then be given a Sorting Hat to place in their school where they will have their own random drawing of students and classes to attend the events.

In addition to these three events for schoolchildren, there will be an event on the evening of October 19, 2007 in New York City, open to fans of all ages. One thousand readers will be selected in a sweepstakes and will receive a pair of tickets to the event at Carnegie Hall on Friday October 19 at 7 p.m.

Scholastic will launch the J.K. Rowling and the Open Book Tour Sweepstakes on July 30, 2007. Visit www.scholastic.com/harrypotter beginning July 30 for information on how to enter and complete rules.
UPDATE: Scholastic has now issued a press release, adding the following:
"What J.K. Rowling loves most is to talk with her readers, and that is what she will be able to do on this very special U.S. tour," said Lisa Holton, President, Scholastic Trade and Book Fairs. "Almost three months after the publication of Harry Potter and the Deathly Hallows, Rowling will engage in lively conversations with her fans in each of the three cities she will visit, seeking to once again experience touring the way it all began ten years ago and the way she most enjoys … with a book, an author, and her readers."