Dan Radcliffe Newsletter Updates Fans on "December Boys" and More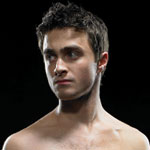 Jun 17, 2007
Uncategorized
DanRadcliffe.com, along with many other Radcliffe fan sites, have recently received the latest edition of actor Dan Radcliffe's newsletter where he talks about his now completed West End run in "Equus," his upcoming role in December Boys and his other role in a film called Harry Potter and the Order of the Phoenix. In the newsletter, Dan thanks the many fans who have traveled from all over the world to see "Equus" and reminds fans that, his most recent non Potter film, "December Boys" will be released in the US on September 14th and in Australia on September 20th, 2007. Finally, Mr. Radcliffe notes that soon Harry Potter and the Order of the Phoenix will 'burst on the scene' and to be on the look out for many articles and interviews in the coming weeks leading up to the films release on July 11th in the US, and on the 12th in the UK.
Leaky will of course, bring you the latest Order of the Phoenix news as soon as it happens.
On a related note, the Warner Independent Pictures "December Boys" official site, has updated with a few new photos from the upcoming film. Update: Photos of Dan Radcliffe from the film's website can now be seen here in our Image Galleries.