Leung, Lewis, Lynch and Wright Showcased in Two New Articles (Updated)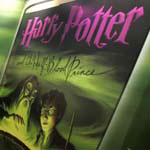 Jun 18, 2007
Uncategorized
Two new interviews with Harry Potter actors Katie Leung (Cho Chang), Matt Lewis (Neville Longbottom), Evanna Lynch (Luna Lovegood) and Bonnie Wright (Ginny Weasley) are online today. The first, from the Telegraph, features the four actors answering a few questions in the form of a Q & A, about their characters and experiences filming in Harry Potter and the Order of the Phoenix. Covering many topics, the following are some highlights from the Telegraph interview. To read the entire interview with the four cast members, click here.
Matt Lewis on the character of Neville in the series:
Are you like your character?
I'm pretty clumsy, but I'd like to think I'm a bit cooler than him. I would say I'm more courageous, but in this new film he becomes really reckless and wants to fight the good fight.

Do you wish you could have played a ˜cooler' character?
Not really. I like Neville a lot because he makes people laugh and that's something that I really admire. I love watching comedy films and programmes. Life's pretty rubbish at times, and people should be able laugh more.
Evanna Lynch on turning Potter fan to Potter actor:
Are you still as much of a fan as ever?
More. It just keeps growing and I'm definitely going to be queuing outside the bookshop for Harry Potter and the Deathly Hallows. I have had to tone it down a bit though. At home I would use the swear words they use in the books, and I would relate all my homework to Harry Potter. But now when I do that people think I'm just doing it to draw attention to the fact that I'm in the film.
The Basing Stoke Gazette also features a Q & A interview with Bonnie Wright, Evanna Lynch and Matt Lewis. In this article, the actors discuss in greater detail, the filming of Order of the Phoenix as well as relate how this film compares to the book. Bonnie Wright speaks extensively on her character Ginny Weasley, including her increasing prominence in both the books and films, saying in part that:
In the first few books, she was the little sister of the Weasley family, but in the later books, she comes through more on her own.

It's been more fun doing this film as Ginny's character's developed. The six of us go through to the Ministry of Magic and it was really interesting to be a part of. Ginny's a bit more confident – I have definitely enjoyed that.
Update: The BBC has released a third interview with the four Harry Potter actors. In this interview they talk about growing up on screen, the highlight of filming Order of the Phoenix and about their experiences as fans.
Harry Potter and the Order of the Phoenix will be in theaters July 11.
Thanks very much to Jenny and to all who that mailed!