PotterCast Live in Albuquerque Today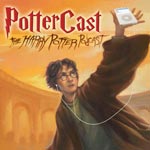 Jun 19, 2007
Uncategorized
Just a quick reminder that the PotterCast Summer of 7 Tour is stopping in Albuquerque today, doing a show at the South Broadway Cultural Center at 5:30 p.m. And right afterwards, Harry and the Potters will be tearing it up wizard rock style. Also if you're around in about an hour, there will be a random whiffleball game – Potters vs. PotterCast, which PotterCast will of course win* – at the South Broadway Community Center on 270 Garfield Ave., Albuquerque, NM. Come see, come play, come cheer us on. They've been trash talking us pretty badly, leaving messages about how we're going DOWN. Humph. We'll see.
Anyway, the podcast is, again, at 5:30 at the South Broadway Cultural Center:
1025 Broadway, SE
Albuquerque, NM
FREE!
…and will be followed by a live HatP show!
See you there!
Keep an eye on our PotterCast blog for all our videos, blogs, pictures, and more, which are being updated several times a day.
*in our dreamland in which they are the Internet geeks and we are the athletic types