J.K.Rowling,Emma Watson, and Ralph Fiennes Attend Charity Ball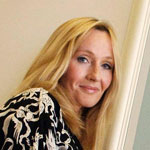 Jun 02, 2007
Uncategorized
Harry Potter author J.K. Rowling and her husband Dr. Neil Murray attended the Raisa Gorbachev Foundation Annual Gala Dinner at Hampton Court Palace tonight. Also attending this charity event were actress Emma Watson (Hermione Granger) and actor Ralph Fiennes (Lord Voldemort). You can see some early photos from this event here at Getty Images, WENN and Abaca Press.
UPDATE: We now have some nice photos of Jo at the event, here, and Emma Watson, here. Also thanks to EmmaWatsonCa . for letting us know about some photos they have here as well.
UPDATE #2: You can now see a photo of Mr. Gorbachev and JKR, here.
The Daily Mail reports on tonight's events:
A glittering array of guests including Sir Bob Geldof, Sir Tom Stoppard, Sir David Frost, Ralph Fiennes, Steven Berkoff, Simon and Yasmin Le Bon, Minnie Driver, Kim Cattrall, Gillian Anderson, Anna Friel, Sadie Frost, Elle Macpherson and Naomi Campbell were treated to dinner and performances by Elton John and the Scissor Sisters.

Mr Gorbachev, whose wife died of leukaemia in 1999, spoke movingly about how proceeds from the event would be used. He said: "Through the creation of the Raisa Gorbachev Centre of Children's Haematology and Transplantology in St Petersburg, much-needed medical care of an international standard will soon be available.

Our efforts in this project give hope to many sick children and their parents. I call upon both Russian and international organisations and individuals to join us in taking action for this very worthy cause."
Thanks to UHP for the heads up!