"Order of the Phoenix" TV Appearances Update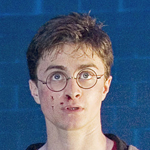 Jun 20, 2007
Uncategorized
A few appearances and specials promoting the upcoming Harry Potter and the Order of the Phoenix film will be broadcast over the next few weeks. Here is a short rundown of the various programs that will feature OotP actors or behind the scenes looks:
First, Australian morning show Sunrise, will feature as part of its special Power Week, a 'one-on-one with the stars from the latest Harry Potter installment' on Monday, June 25th. This exclusive is set to air on Australian Channel 7 during the shows 6 to 9am broadcast. If anyone can capture footage of the appearance, please do send it in!
Canadian readers will get the chance to see a two-part Harry Potter and the Order of the Phoenix special this July on Bravo Canada. The Scanning the Movies series will take an extended look at the fifth Potter film on July 6th and 13th at 8pm EST. In a press release announcing the special program, John Pungente, the host of the show said of the Harry Potter series:
"Not only have I read the books from day one, but I have been fortunate enough to interview the cast for each movie ' and to watch how Harry, Hermione and Ron have grown over the last six years," says Pungente. "The Harry Potter books and movies are classics, alongside the Oz novels, Lord of the Rings and Philip Pullman's His Dark Materials ' they all create a richly imagined and utterly singular world, as detailed, as improbable and as mortal as our own."
Finally, on a related note, the HBO First Look we told you about earlier this month is set to premiere on July 3rd at 8:45pm.
As more scheduled appearances come in, we'll be sure to update you. Thanks to all who mailed!