PotterCast in Tucson Today!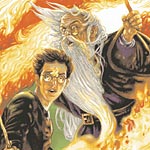 Jun 21, 2007
Uncategorized
Another quick reminder: The PotterCast Summer of 7 Tour hits Tucson, AZ, today! It's set to be the hottest day of the year, which is exactly why we came. (Not.)
It's at the Borders Bookstore at 5870 E. Broadway Blvd, Tucson, AZ, 85711. Be there for all the intense live canon discussion. See you there!
Remember to check out PotterCast.com for all the details of the tour, including blogs, videos and pictures. It's updated several times a day.
(PotterCast #93 coming very shortly!)