New High Res "Order of the Phoenix" Images (Updated!)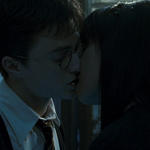 Jun 22, 2007
Uncategorized
New high res images from the upcoming Harry Potter and the Order of the Phoenix film have been released by Warner Brothers today. Among these new stills, we get to see the DA fighting Death Eaters in the Ministry, Harry, Ron and Lupin around the Grimmauld Place table, Neville and Harry along with the DA, Sirius and Harry, Hagrid with the Trio, Harry, along with Luna, seeing the thestrals and this chilling pic of Harry being controlled by Voldemort.
UPDATE:
We now have received the remaining high res promotional stills! The can all be seen in our Image Galleries.
Here they are:
Dumbledore at the Ministry of Magic
Kreacher
Severus Snape
Cho Chang
Luna Lovegood
Dumbledore
Trelawney & McGonagall
Lucius Malfoy
Neville Longbottom
Lord Voldemort
The rest of the new stills can be seen here in our Image Galleries, thanks to DanRadcliffe.com.