New IMAX Trailer for "Harry Potter and the Order of the Phoenix"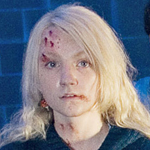 Jun 24, 2007
Uncategorized
A new trailer for upcoming IMAX release of Harry Potter and the Order of the Phoenix is online featuring a number of new clips from the film. The 30 second trailer, which can be seen here on IMAX.com, does contain much of the previously released trailer footage but includes a few new shots of what are sure to be amazing scenes on the IMAX and regular screens alike.
You can find the closest IMAX theater showing "Order of the Phoenix" to you, by clicking IMAX on July 11.
Thanks to all who mailed.