New Video Interviews of Trio, Imelda Staunton for OotP Press Call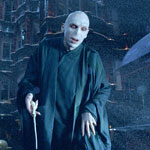 Jun 25, 2007
Uncategorized
The press coverage before the release of Harry Potter and the Order of the Phoenix is moving into high gear, as there are a number of new video interviews to tell you about.
First, the Trio of Dan Radcliffe, Emma Watson, and Rupert Grint are set to be guests on the Richard&Judy talk show which will air Friday, June 29 at 5pm on Channel 4 in the UK.
Also, many of you let us know that there are several interviews online with the Trio and Imelda Staunton (Professor Umbridge) conducted for the recent UK OotP press event. The first, with Dan Radcliffe, can be found here, via GMTV.com.
Sky News has a short interview with the Trio and Imelda Staunton, here. Another interview with Dan was broadcast on the Australian morning show "Today," and you can see that, here.
If you are having trouble seeing the video, Jenna from DanRadcliffe.com let us know she has all the videos as well, here. We hope to have these in our galleries as well, and will update with more when we can.
Thanks to Jenna, Holly and all who emailed!