Parade Magazine's New Article and Quiz About Harry Potter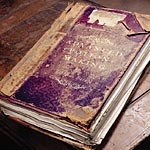 Jun 27, 2007
Uncategorized
Parade Magazine, which appears in many Sunday newspapers around the country, let us know of a new quiz and article they have online. The 'Decade of Harry Potter Quiz' features three different difficulty levels for 'anyone who's seen the movies,' 'Book knowledge absolutely required' and 'For die-hard Potter fanatics only' to test their Potter knowledge. You can take the quiz here, and then send it to your friends to compare results. In an accompanying article, an adult Harry Potter fan looks back on his past ten years with the boy-who-lived. From first hearing of the series, picking up and reading the first book and subsequently falling in love with the series, the article goes into great detail about his experience. The piece finishes with this note about the legacy he feels Potter has left us:
In the end, though, it doesn't matter which book is your favorite. The real power"and magic"of Harry Potter is that he created a generation of readers, of children so enchanted with the boy wizard that they'll now seek out other books, hoping to find something that will send them tumbling down the rabbit hole again.

Of course, Harry is a once-in-a-generation phenomenon. We can't expect great books" let alone great series"to come along every year.

We should just count ourselves lucky that over the past 10 years (or seven, in Harry's world), this series has exceeded the hype of that first book"and count ourselves doubly lucky that there's one more still to come.