Harry Potter and the Scottish Influence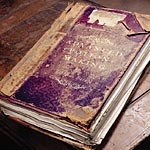 Jun 30, 2007
Uncategorized
As we all get closer to the release of Harry Potter and the Deathly Hallows, many media articles are taking a closer look at the Harry Potter series. The USA Today has an interesting piece about fans traveling to Edinburgh, Scotland before the release, and possible locales in the city and beyond that may have served as inspiration for Jo while writing the Harry Potter books. While most of this is not new to fans, it makes for an interesting read for those wishing to take in as much as they can in these final days, including such tidbits as:
And Potter aficionados need only pack their imagination if they come here. Take, for example, the 66 "closes" (or alleyways) off the Royal Mile from Edinburgh Castle. The narrow, medieval passages lead to gardens, ornate houses, old tenements, shops and pubs. It's easy to imagine them as the fictional Diagon Alley, where Harry and his friends would get candy, books, owls or wands. Speaking of wands: The city is riddled with mountain ash trees (or rowans), a branch of which purportedly wards off witches.

Did Rowling's inspiration sometimes wander more afield? Did, for example, the onetime fishing village of Newhaven on Edinburgh's north coast spark the literary creation of Harry's nemesis, the evil Lord Voldemort? In the novels, his name was never to be spoken " just as, among superstitious Newhaven fishwives in the 19th century, the names of people or animals considered bad luck could never be uttered.
You can read more about tours in Scotland via the official Visit Scotland and the Visit Britain websites, and more on the background of words and locations in the Harry Potter world via our Floo partner, the HP-Lexicon.