First Look at "Order of the Phoenix" on HBO July 3rd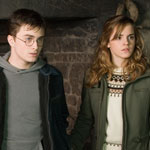 Jun 06, 2007
Uncategorized
Cable network HBO will feature an 'inside look' at the upcoming Harry Potter and the Order of the Phoenix movie on their "First Look" series beginning July 3rd at 8:45 pm EST. The 13 minute program will air multiple times during the month of July; a full schedule of the specific times and channels can be viewed here.
On a related note, we also received word that HBO Asia will be broadcasting a two part first look at the "Order of the Phoenix" along with the channels premiere of the forth film, Harry Potter and the Goblet of Fire. Scheduled for Sunday July 8th, the first half of the hour long "First Look" will air directly before "Goblet of Fire" beginning at 8:30pm, with the second half airing after the film.
Harry Potter and the Order of the Phoenix premieres in theaters on July 11th.
Thanks to Claire and Meann from hogwartsphilippines.org.