Live PotterCast: Call To All Chicagoans!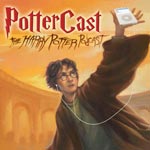 Jun 09, 2007
Uncategorized
PotterCast is going to be LIVE today, June 9th, at the Printer's Row Book Fair in Chicago, Illinois!
The event starts at 11 am and takes place at the Nelson Algren Stage on the corner of Dearborn and Harrison Streets, right in downtown Chicago. Be there for an hour long discussion where we'll be taking everything Harry Potter, under a fabulous tent with all of you. For more information and maps of the Printer's Row event, you can check out the official site where they'll have all the details.
Don't forget to check out the rest of our Summer 2007 Tour dates, available here on the PotterCast website.
We'll see you there!