Scotsman's "Order of the Phoenix" Set Report and New Interview with Katie Leung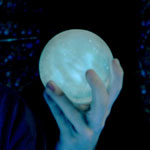 Jul 01, 2007
Uncategorized
This Sunday's Scotsman is featuring a new Harry Potter and the Order of the Phoenix set report where the Trio and director David Yates, discuss the films story, darker elements and the maturity of not only the characters, but cast as well. David Yates speaks on a number of subjects in the article, one of which being the cast he has the opportunity to direct, saying, "What's beautiful about today is that you have a room full of, in my opinion, some of the finest actors in the world, in one scene."
The article goes onto describe the scene during that days set visit:
And as David Thewlis and Gary Oldman pass me by, deep in conversation, while Brendan Gleeson, in full costume as the visually challenged 'Mad Eye' Moody, and Julie Walters loiter in the background, it's hard to disagree.

Yet while it's easy enough to swoop up the "crème de la crème of British acting talent" as Watson calls them – including new additions Helena Bonham Carter and Imelda Staunton – where the Potter films have played it smart is in regularly drafting in new directors. Certainly, bringing in the Mexican Alfonso Cuarón for Harry Potter And The Prisoner Of Azkaban, by far the darkest of the series to date, was a stroke of genius.
The Scotsman also has a new interview with actress Katie Leung (Cho Chang) where she talks more about her role in the film and her life since first playing Cho Chang in Goblet of Fire.
Harry Potter and the Order of the Phoenix will be in theaters July 11.