"Order of the Phoenix" Breaks One Day Box Office Record (Update)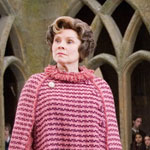 Jul 12, 2007
Uncategorized
As we reported last night, Harry Potter and the Order of the Phoenix had an impressive opening night with a reported 12 million dollars in ticket sales from the preview and midnight showings alone. The AP is now reporting that the film broke the Wednesday record for box office totals with $44.8 million on its first full day in theaters. This puts Order of the Phoenix in the record books with the highest grossing one day sales ever. From the article:
"In terms of box office, the law of diminishing returns does not apply to `Harry Potter.' It seems to be getting better with age," said Paul Dergarabedian, Media By Numbers president, who noted that the July 21 publication of the seventh and final "Harry Potter" novel likely helped drive interest in the latest film.

"It has the effect of creating even more excitement for both properties," Dergarabedian said. "It's a synergistic match made in heaven to have the book and movie come out within a couple weeks of each other."
Update: We also received word from Warner Bros. this afternoon that along with breaking box office records for regular theaters, IMAX showings of the film produced record breaking levels as well. Harry Potter and the Order of the Phoenix took in $1.9 million its first day of release, becoming the biggest IMAX opening in history. The midnight showing of the film grosses $450,000 alone, the press release reports.
Thanks to Beth and Sanjay for mailing!