"Order of the Phoenix" Premieres in Belgium, Norway, Finland and Canada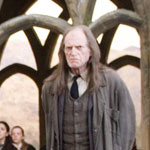 Jul 12, 2007
Uncategorized
Along with the UK and US premieres of Harry Potter and the Order of the Phoenix this past week, premiere events for the film took place in Belgium, Norway and Finland as well. Actors Matt Lewis (Neville Longbottom) and Katie Leung (Cho Chang) attended the event in Norway, pictures for which you can see here via HP site Galtvort. Matt Lewis then joined James and Oliver Phelps (Fred and George Weasley) for two premieres in Belgium as well. Thanks to Phelps-Twins.com we now can see pictures from the premieres in cities of Brussel and Antwerpen.
Katie Leung was in attendance at the Finnish premiere along with Bonnie Wright (Ginny Weasley,) the two can be seen in a few photos from the red carpet here, from UHP. A short video from the red carpet is also online from newspaper Ilta-Sanomat in Finland.
Actor Rupert Grint (Ron Weasley) was closer to the states and attended the film's premiere in Canada, which took place earlier today. An article from the CBC gives detail on the event and quotes Rupert talking about the many fans who came out to greet him. Rupert said of his fans:
"It's all really crazy… It's really exciting and I've really enjoyed it, but getting recognized and that is really sort of a strange experience, and I don't think I'll ever really sort of get used to it."
Order of the Phoenix is out today in the US, tomorrow in the UK.
Thanks to Didrik, Cari and UHP.