"Deathly Hallows" Release Causes Work Standstill?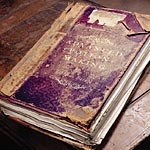 Jul 15, 2007
Uncategorized
Those who think that only generations X and Y will stop everything next weekend to discuss every detail of the final Harry Potter book after it's release on July 21st, would be mistaken. The Potter phenomenon is surely sweeping across the business world as well, or so an article in Entrepreneur.com explains. This article talks, all in good fun, of many business people who will devourer Harry Potter and the Deathly Hallows right along side of the eight year-old fans, standing next to them in line at midnight. The piece even notes some of the magazines own employees who will either be taking the Monday following the book off, to read or catch up on sleep—maybe both.
The article also advises companies to be relaxed about the first Monday with Harry Potter and the Deathly Hallows, as one company did when they organized a showing of Harry Potter and the Order of the Phoenix for their employees, with soda, popcorn and snacks included. The result of the event according to Drew Waters who organized the event for his company in San Diego:
"It was crazy. About 275 people showed up," Waters says. "There was even a waiting list and phone chain for people who couldn't show up. Everybody loved it."
Thanks to Helena for mailing!