Estimated $77 Million Weekend Take for OotP, Five Day Domestic Totals Over $140 Million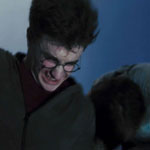 Jul 15, 2007
Uncategorized
An AP report now online is estimating that Harry Potter and the Order of the Phoenix took in $77.4 million in three-day earnings, putting it at the top of the box office for the week. This additional intake has brought up the full five-day domestic total for the film to over $140 million. As expected, Order of the Phoenix sits a top the US box office, but internationally, the film is also enjoying staggering box office takes, with an estimated $190 million gross since Wednesday in the 44 countries the film was released in. After only five days, the fifth film has grossed over $330 million worldwide.
Dan Fellman, head of distribution for Warner Bros, commented in the article about the decision to have the film open on a Wednesday, rather than the traditional Friday release, as the first four Potter films did. He said:
"We're in the middle of summer, and we just said why not, because kids are out of school… It certainly turned out to be the right decision."

"Order of the Phoenix" did more business in five days than each of the first three "Harry Potter" movies did in their first full week, and it nearly matched the $146 million first week total of the fourth film, "Harry Potter and the Goblet of Fire," Fellman said.