Bloomsbury Updates With More on JKR "Deathly Hallows" Reading and Webchat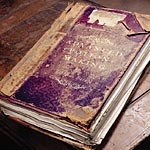 Jul 18, 2007
Uncategorized
UK Harry Potter publishers Bloomsbury have updated their website with a few more details regarding upcoming events relating to Harry Potter and the Deathly Hallows.
As we told you previously, Jo will be reading from Harry Potter and the Deathly Hallows at a special release event in London this Friday at midnight, and this reading will be webcast for fans to hear around the world. Bloomsbury now says that you can log onto their site (www.bloomsbury.com) from log in from 23:50 BST for this reading.
Also, the following week, Jo will be holding a live webchat on Monday July 30, and the Bloomsbury site now says you can register to take part in this chat and submit early questions starting 23rd July.
More details when we get it. Thanks much Roonwit!