Scholastic Issues Statement on "Deathly Hallows" Early Release of Books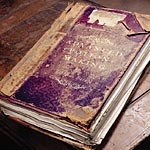 Jul 18, 2007
Uncategorized
A retailer has broken their contract and released early copies of Harry Potter and the Deathly Hallows to customers. Levy Home Entertainment,(with shipments made by DeepDiscount.com, a customer of that distributor) have apparently sent out copies of the book early this week, in violation of their contract with Scholastic. As a response, the US Harry Potter publishers have now issued a press release, which you can read in full below, and says that "the number of copies shipped is around one one-hundredth of one percent of the total U.S. copies to go on sale at 12:01 am on July 21st." Scholastic is also asking fans to please not spoil the book for the rest of we Harry Potter fans who are all eagerly awaiting the final installment of the Harry Potter series and to help "preserve the fun and excitement for fans everywhere"
Hear hear!
The entire press release is as follows:
Scholastic has recently learned that some individuals have received copies of Harry Potter and the Deathly Hallows through the mail , beginning on Tuesday, July 17th, as a result of a breach of the on-sale agreement by the distributor, Levy Home Entertainment, and shipments made by DeepDiscount.com, a customer of that distributor. We are taking immediate legal action against DeepDiscount.com and Levy
Home Entertainment. The number of copies shipped is around one one-hundredth of one percent of the total U.S. copies to go on sale at 12:01 am on July 21st.
We are also making a direct appeal to the Harry Potter fans who bought their books from DeepDiscount.com and may receive copies early requesting that they keep the packages hidden until midnight on July 21st.
Scholastic is especially grateful to the other retailers and distributors for their careful attention to keeping the books secure until the release time and for planning thousands of spectacular
midnight parties where fans will celebrate together. And we ask everyone, especially the media, to preserve the fun and excitement for fans everywhere.
anxiously awaited.
The fans themselves have made it abundantly clear that they are looking forward to going to the midnight parties, receiving their very own copy of the book and finally getting to read the book they have so