Reminder: "Order of the Phoenix" TV Appearances This Week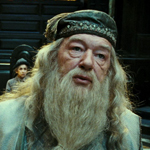 Jul 02, 2007
Uncategorized
With the release of Harry Potter and the Order of the Phoenix less than ten days away, the blitz of publicity is just beginning. Here is a recap of this weeks appearances and programs we've been telling you about, along with a few new ones as well.
Tomorrow, July 3rd, marks the London premiere of Harry Potter and the Order of the Phoenix and as we previously reported, a live webcast of the event will be broadcast on the official UK Harry Potter site. Coverage is set to being at 1700 BST, to find out the time the broadcast will begin in your area, click here. TLC will be in attendance at the premiere and will bring you full coverage of the event as well.
ABC Family Channel is having a Triple-Feature Weekend Harry Potter Weekend starting Friday, July 6th where, during the nightly broadcasts of the first three films, we'll get a look at never-before-seen footage from Order of the Phoenix film.
It is also noted on the CNN website, that Dan Radcliffe is scheduled to make an appearance on the Larry King Live program during the month of July. When a official date and time are announced, we'll be sure to update you.
Also, just as a reminder, HBO's First Look at The Order of the Phoenix program will be first broadcast July 3rd at 8:45pm EST.
On a related note, author J. K. Rowling is set to make her first TV appearance of the summer on the Friday Night with Jonathan Ross program this coming Friday, July 6th, on BBC1 at 10:35pm. If anyone can capture the video of this appearance, please do send it in!
Phew!