Join Us and 60,000 Harry Potter Fans for the Largest Deathly Hallows Release Party in the World!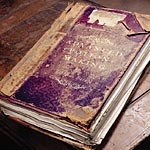 Jul 20, 2007
Uncategorized
Join Leaky this Friday for the biggest Harry Potter release party anywhere!
We'll be in Naperville and Downer's Grove, Ill., with roughly 60,000 other Harry Potter fans, counting down to midnight, having podcasts and costume contests, and much, much more! Please join us!
Leaky will be doing PotterCasts at the following times and locations:
10:00 a.m.
PotterCast at Tivoli Theater, Downers Grove
We know it's early, but the whole day is a party – we're in an AWESOME location and can't wait to meet you!
Price: $5 – this is not to go to the podcasters; this is to cover the rental fee that the theater has to charge Anderson's. The theater is gorgeous though. And we will be kicking this amazing day off right in the best possible way – with all of you!
5:15: p.m.
PotterCast at Anderson's Bookshop, Naperville
This is a free event BUT the store is going to be full, probably standing room only. But it's our last show before the book, so if you want to be there get there early! Our last Live or Die, our last Canon Conundrum, our last theorymongering session…ack!
Throughout the rest of the day, Leaky staff will be helping with contests and giveaways and other activities – and we'll be counting down to midnight on the main stage, so come join us!
For more information about what you can find at this MASSIVE event, visit the Naperville activities page!
Then on SUNDAY, join us at:3:00 p.m. at Naperville North High School
Join us for our FIRST live show post Deathly-Hallows. DON'T COME IF YOU HAVEN'T READ THE BOOK. This is going to be spoiler-central, but very exciting.
Price: $3 (again to cover rental costs on the school)
SEE YOU SOON!