One of "Deathly Hallows" Alternate Titles Revealed and More from Midnight Launch in London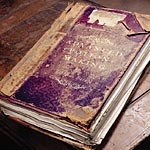 Jul 25, 2007
Uncategorized
Readers will remember that last year author J.K. Rowling posted on her website that she had been considering some alternate titles of the final Harry Potter novel before settling finally on Harry Potter and the Deathly Hallows. In a new report from TLC Staffer Apple, we learn that Jo revealed one of those possible names in a question and answer session at the Moonlight Reading "Deathly Hallows" Book Launch in London. We also learn the chapter which caused Jo to be so emotional when writing "Deathly Hallows", for as reported earlied Jo said she" absolutely howled," crying when penning this chapter near the end of Book seven.
To read this new report from the Harry Potter and the Deathly Hallows release event in London, see below. SPOILER CAUTION remains for those who have not read the book.
SCROLL DOWN
SCROLL DOWN
SCROLL DOWN
SCROLL DOWN
SCROLL DOWN
SCROLL DOWN
SCROLL DOWN
"I got tickets for my husband and son as well as myself. As my husband is registered blind, I applied for a disabled parking space at the National History Museum. We got a telephone call from a lovely lady at Bloomsbury on Thursday confirming that we did have a parking space and that she would meet us there.

So we drove to the museum Friday night, going past the queues of people at the front door and in the back door. We got to the museum at 9.40 and met the lady from Bloomsbury after she had talked to another set of guests requiring disabled parking. She gave us a sheet explaining the proceedings for the evening and a bookmark. On this bookmark was a group number. Our number was 3. At just gone 10pm we were taken into the museum and up to the café to wait. This was nice as it was getting chilly in the car park! While we were drinking our tea and my son was colouring in some Hogwarts crest, I noticed that one of the people in the café had produced a card and was taking a photo of it. I recognised this as the card that SilentlySpellbound from the Leaky Lounge had produced and went over and introduced myself.

We were eventually taken into the Great Hall at ten to eleven. It was already full of people. All the people organising the event had red t-shirts on. They directed everyone to their allocated space. My husband was placed on the first bench which had reserved written on it. My son and I were told to sit on the floor in front of the bench. We could not sit on the bench as well as this was for some special guests who were arriving later. The position of the bench was between a television camera on my husband's left and a big boom camera on the right next to the wall. This boom camera provided some entertainment while we were waiting for everything to be set up. It would come down into the crowd and 'creep' up behind someone or it would spin round in front of them.

The floor manager came on to stage and explained what would be happening. One of the things that she said was that no photography was allowed. If anyone took a picture they would be asked to leave without getting the book and getting it signed. She then got us all to practice the countdown. They wanted us to countdown from ten to one, give a cheer and then quieten down quickly so that Jo would be able start the reading.

The photographers then came in and went in front of the audience and up the steps. The floor manager sat on the stool where Jo would sit so that the photographers could organise their shots. They wanted a lot more children to be moved to be sitting next to the stool particularly anyone in costume. When everyone was happy, in walked Jo and sat on the stool in the middle of the audience to applause and cheers. Hours later, or in actual fact ten minutes later, the photographers stopped and left.

Jo now moved to the front of the audience and had an interview with Lizo from CBBC Newsround after giving him a hug and showing him a quick flash of a page of the book. There was still some time to go so Jo sat down again on the stool, this time in front of the audience and took some questions. Unfortunately I cannot remember most of them but the more significant questions I can. This is just from my memory.

Question: Did you cry writing the last chapter?
Answer: No but I did cry when writing another chapter.
Question: What chapter was that? Answer: Chapter 34.
Question: Will you tell us the other titles for the book? Answer: No. One is actually used as a chapter title and the other gave too much away?
Question: What chapter has the other title?
Answer: Chapter 32.
Question: Does a major character die? Answer: Define a major character.
Question: (I did not hear their definition of major.) Answer: Then yes a major character does die.
Question: Which character gets the reprieve? Answer: I can't tell you that. Oh it is an adult male and by adult I mean over 25.
Question: ( I did not hear this question.) Answer:" … One of the trio has to choose between the other two. (At this point there was a sharp intake of breath from everyone.) Ah I am glad I phased it like that.
Question: Which house would you be in? Answer: On Blue Peter I was asked which house Gordon Brown and David Cameroon would be in. That called for some quick thinking. I would put myself in Gryffindor which is very vain of me but it is my series so I can put myself where I want.

Then the stage was made ready for the reading with the chair brought in and Jo's make up touched up. During this time, the special guests that were going to sit on the bench behind me turned up. They turned out to be Neil Murray and Jessica with two other ladies one of whom I think was Jo's sister! We then had to wait for midnight which was about ten minutes away. Little groups of people in the audience then waved at Jo and she occasionally waved back. I noticed she also looked at Neil during this time giving him a wave and a thumbs up sign.

My son at this point was getting tired as he is only 8 years old. He had been colouring in some more House crests. But with about 5 minutes to go, his head was on my lap and it looked like he was going to sleep. This meant that Jo's sister asked if he was going to miss the reading. But he did sit up again before the countdown started. Jessica then made the comment that she had been told that the reading was scary.

The countdown then started. After the cheer had finished, the hall was quiet. Nobody moved during the reading. The reading can be seen on the webcast. Afterwards everyone clapped. Everyone who had a bookmark numbered from 1 to 50 was asked to stand up and step to the right hand side so that they could get the books signed. As we got up, Jessica asked my son if he like it. He said yes. I also said that I agreed that it was scary.

We then made our way to the front. In front of us in the queue was Evanna Lynch. When I met SilentlySpellbound again right at the front, she said that Evanna had been sitting right in front of her!We received a copy of the book in orange gift bags, my husband getting a large print version. We had to write our names on a post-it note inside the book so that Jo would know have to spell our names. There were some people there that Scholastic had brought over so they were receiving the American version of the book.

We went to the table to get our books signed. My son was first. Jo looked up at him before signing and said 'Oh you are a true Weasley!' as he has red hair. She then wrote in his book 'a true Weasley! With love from JK Rowling'. My husband and I then got our books signed. I managed not to say anything I think because I was so amazed to be there and having heard what she said to my son. Oh well!

We made our way out of the hall to the front. Here there were some books that you could sign which would be given to Jo later. We of course sign these.Our lovely lady from Bloomsbury then found us again to take us back to the disabled parking spaces. On the way, we passed Evanna Lynch again. This time she was wearing an enormous Sorting Hat. I said 'I like the hat!' as we passed.And that was the end of our Natural History Museum adventure. We left at five minutes to one. What an amazing few hours! Now home to read the book…"
Thanks very much Wendy!