PotterCast 99: San Diego Live!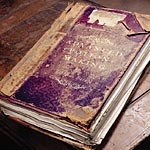 Jul 03, 2007
Uncategorized
Finding yourself needing some more PotterCast lately? Well, here's your remedy! PotterCast 99 comes to you from San Diego, CA where we made our next stop on our summer tour for PotterCast, our Harry Potter podcast! To listen, just hit the "Play" button on the right side of the page (—>), or use iTunes, or direct download.
Live from San Diego, CA:
– San Diego answers the five questions: Harry will Live! Snape is GOOD! Harry is NOT a Horcrux. Harry will NOT go back to Hogwarts for school. And we WILL go beyond the Veil.
– What will be the role of Kreacher in Deathly Hallows?
– Will Kreacher lead Harry to a Horcrux?
– Fan Thoughts and Theories: Is Dumbledore an anamagus? Do great wizards become phoenixes? Harry's eyes may help Alice Longbottom. Will some Death Eaters turn against Voldemort? What happened in Dumbledore's Office with Voldemort? Will the four houses combine into one house? Because of the war, will the Muggle World become aware of the Magical World?
RT: 1:08:42
Editor: Jeff Gregory
PotterCast's Summer of Seven Tour
HarryPotterSeven.com
Harry and the Potters
Podcast Alley
Digg
Direct download (40 MB).
Direct download low-bandwidth (10 MB).
Remember you don't need an iPod to listen. Listen easily on iTunes, which you can download and install here, by clicking here to listen, or you can just use the streaming Flash player at PotterCast.com or just on the right side of this page. Discussion of the PotterCast is right here. Enjoy!