TLC's Coverage of the OotP Premiere at Leicester Square, London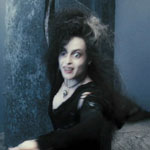 Jul 03, 2007
Uncategorized
The day has finally arrived. Today is the UK premiere of Harry Potter and the Order of the Phoenix at the Odeon Cinema in Leicester Square and we at TLC are on the scene to bring you full coverage of the event. Scheduled to begin around 5pm BST, we'll be covering the red carpet and giving you updates throughout the day. As a reminder, the a live webcast of the premiere will be broadcast on the official UK OotP website starting at 17:00 BST. To find out what time that is where you are, click here.
Update: For an alternative link to access the webstream above, fans can also view the live video feed of the Leicester Square premiere via Yahoo UK. With as many people as there are tying to access the video, connection times may be somewhat sluggish. Be patient! 🙂
Check back to TLC for continued coverage of the premiere!