J.K. Rowling "Today Show" Interview Transcript, Web Only Video Extras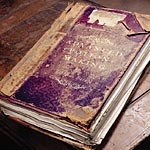 Jul 30, 2007
Uncategorized
As mentioned below, "Dateline NBC" broadcast a lengthy new interview with author J.K. Rowling. Segments of this interview were broadcast earlier this week; now online is the transcript from the entire interview. Please note this interview contains many many spoilers for Harry Potter and the Deathly Hallows, however if you wish to read this fascinating new interview, click here.
Also on the Dateline website are a few videos labeled "Web Exclusive Videos," including one of Jo giving a candid reaction to what she thought about all those leaks and spoilers posted and published before the release of Harry Potter and the Deathly Hallows. Also featured is a video called "Harry Potter's Cult Following," which focuses on the Phoenix Rising convention held in May in New Orleans, and also includes a quick clip from our own Melissa Anelli. To watch all of these videos,click here, then down below where it says the Web Exclusive Videos."
Update: The entire interview is now available here in our galleries. Enjoy! (spoiler caution as well for those still reading "Deathly Hallows"!) The web extra clips are on the way as well.