PotterCast 101: San Francisco, CA!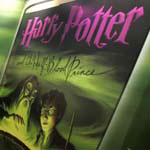 Jul 06, 2007
Uncategorized
PotterCast 101 isn't yet a credit course you can take next semester at college, but it is the next edition of PotterCast, our Harry Potter podcast live from San Francisco, CA, which is the next stop on our summer tour! To listen, just hit the "Play" button on the right side of the page (–>), or use iTunes, or direct download.
Live from San Francisco, CA:
– Melissa and John ask San Francisco the five questions: We WILL see the other side of the Veil. Harry will NOT return to Hogwarts to go to school. Harry is NOT a Horcrux. Snape is in fact GOOD. And Harry will indeed LIVE!
– We should all THINK about the Hogwarts school motto.
– What was Dumbledore envisioning in the cave?
– Was it Voldemort's memory?
– Was it a memory of Dumbledore losing his family?
– Was it a message from Voldemort?
– San Francisco participates in a impressions contest.
– Fan thoughts and theories: A Harry Potter – X Men comparison. The return of Mr. Blood! Or is it Lily Blood? Do you have to go back in time to destroy a Horcrux at the time it was created? Is Snape's patronus a fox? The Sorting Hat knows what's going to happen!
RT: 1:05:42
Editor: Jeff Gregory
PotterCast's Summer of Seven Tour
HarryPotterSeven.com
Harry and the Potters
Podcast Alley
Digg
Direct download (31 MB).
Direct download low-bandwidth (9 MB).
To see photos from this live PotterCast, go here in our Image Galleries! If you have photos from the event that you'd like to share, please email us at [email protected]
Remember you don't need an iPod to listen. Listen easily on iTunes, which you can download and install here, by clicking here to listen, or you can just use the streaming Flash player at PotterCast.com or just on the right side of this page. Discussion of the PotterCast is right here. Enjoy!