US "Order of the Phoenix" Premiere Today in Los Angeles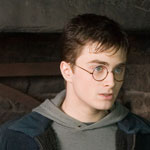 Jul 08, 2007
Uncategorized
Later today, the US premiere for Harry Potter and the Order of the Phoenix will take place at Grauman's Chinese Theatre in Los Angeles, California. As we reported the other day, film stars Daniel Radcliffe, Emma Watson, Rupert Grint and Imelda Staunton are confirmed to attend the event along with the films director, David Yates, producers and screenwriter Michael Goldenberg. Red carpet arrivals will begin at 3:30pm PST, with the screening set to commence at 5:00pm. TLC is in attendance at the event and will bring you coverage from the premiere shortly.
TLC will also attend the 'Hand, Foot and Wand-Print' ceremony for Dan, Rupert and Emma at Grauman's Chinese Theatre the following Monday. The ceremony will have the trio place their hands, feet and wands in cement, forever immortalized in the famous theaters forecourt beginning at 11:30am PST.
Update: We have now received word from a number of our wonderful readers that a premiere webcam is available at the Mann Theater website. While we have not heard of a streaming video being available for this premiere, the two webcam shots are currently live, sans sound, showing the theater's forecourt and the entrance to the theater.
Be sure to check back to TLC for continued updates on these events!