First Pictures and Media Reports Online from LA Premiere of OotP (Updated)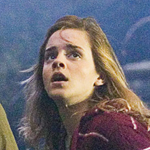 Jul 09, 2007
Uncategorized
The first reports from the Los Angeles premiere of Harry Potter and the Order of the Phoenix are beginning to come in. Having wrapped up a little while ago, here are some images from the event which took place at Grauman's Chinese Theatre this afternoon.
WireImage has some of the first pictures coming in from the red carpet arrivals. Dan Radcliffe (Harry Potter), Emma Watson (Hermione Granger) and Rupert Grint (Ron Weasley), Chris Rankin (Percy Weasley), Imelda Staunton (Dolores Umbridge) and Robert Pattinson (Cedric Diggory) were in attendance along with a number of other celebrities. Getty Images has new pictures from the premiere as well. Our Order affiliate Emma-Watson.net, let us know of a few larger images which you can now see here in our Image Galleries along with a number of other pics from the premiere. More images are coming to our galleries throughout the night.
Update: USA Today now has a report online from the premiere which features short quotes from Dan Radcliffe, Imelda Staunton and Emma Watson, who said of the film:
"…Something every teenager goes through. Whether it's with parents or teachers, they learn to trust themselves and their own instincts rather than always relying on someone else telling them what to do."
Update #2: Robert from IESB let us know that they now have over 1000 high resolution images online from last nights Order of the Phoenix premiere. Included with their images are a number of shorts clips of the actors being interviewed on the red carpet and signing autographs for fans.
Our own video, pictures and reports from the events are coming soon! We will update continually when more information comes in.