Emma Watson Writes More on New Role in "Ballet Shoes"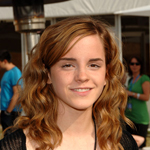 Aug 13, 2007
Uncategorized
On the heels of an official BBC press release about her new movie "Ballet Shoes," actress Emma Watson (Hermione Granger) has updated her official website again with a few thoughts on her blog regarding her new role as Pauline in the this new film. Emma says she "fell in love with Ballet Shoes," and goes on to note that she shares "a lot of Pauline's passions and insecurities." Emma Watson also writes "I have started taking some ballet training, which I love, and yes my hair is going blonde

"
From the press release, screen writer Heidi Thomas is quoted as saying " This is a captivating cast, worthy in every way of Streatfeild's gorgeous book.Emma Watson is a magical young actress. We are thrilled to have her on board."You can see the entire cast listing below, which includes fellow Harry Potter actors including as we told you earlier, Richard Griffiths who portrays Uncle Vernon in the Harry Potter films. "Ballet Shoes" is set to be broadcast on BBC One during the Christmas holidays.
Dame Eileen Atkins (Cranford Chronicles)
Emilia Fox (Silent Witness)
Gemma Jones (Bridget Jones's Diary, also portrays Madam Pomfrey in the Harry Potter films )
Robert Hardy (Minister of Magic Cornelius Fudge in the Harry Potter films)
Lucy Cohu (The Queen's Sister)
Harriet Walter (Bright Young Things)
Lucy Boynton (Miss Potter)
Yasmin Paige (Sarah Jane Adventures)
Emma Watson, who plays Hermione Grainger [sic] in the Harry Potter films.

They join Victoria Wood, Richard Griffiths , and Marc Warren in the feature-length film of the classic novel by Noel Streatfeild, which will transmit on BBC One.