List of Deleted Scenes for "Harry Potter and the Order of the Phoenix" DVD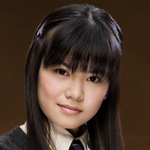 Aug 29, 2007
Uncategorized
The British Board of Film Classification updated their website today with a list of some deleted scenes that are to be included on the upcoming Harry Potter and the Order of the Phoenix DVD. Running a total of 10m 10s, the scenes listed under the title of "DELETED DRAMATIC CLIPS" are as follows:
00:02:31:17 "TRELAWNY EATING"
00:00:13:08 "NEVILLE SPEAKS UP FOR HARRY"
00:00:26:02 "STEADY CAM AROUND"
00:02:46:18 "UMBRIDGE QUESTIONS TRELAWNY"
00:00:17:21 "MALFOY, CRABBE AND GOYLE BULLY A STUDENT"
00:00:21:06 "FILTCH BLOWS ON UMBRIDGE'S HAIR"
00:01:47:14 "HARRY HERMIONE AND UMBRIDGE – EXTENDED"
00:00:37:22 "HARRY ENTERS"
00:01:07:23 "HARRY AND RON PACKING"
As reported earlier, the Harry Potter and the Order of the Phoenix DVD is widely rumored (although not yet officially confirmed) to be released around the November 12 time frame. On a related note, one of many purported covers of the boxes to the DVD is now online, this one from the movie informer, although we are unable to obtain any source or information about this website, so again, please keep this in the rumor category for now as well.
Thanks much mad kiwi!