Scribbulus Issues New Call for Papers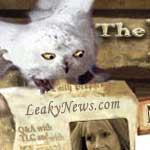 Sep 29, 2007
Uncategorized
The team from Scribbulus, our premier essay project, has issued a new call for papers. With various topics carrying well into the next year, the first of the calls involves "Changing Concepts of Characters." Due by October 15, the description of this topic is as follows:
Wait, the Malfoys aren't completely evil? And our own dear, sweet Molly Weasley has it in her to kill? Harry Potter and the Deathly Hallows certainly gave us new perspectives on some of our favorite (and not-so-favorite) characters. This month, we would like to hear how the seventh book changed your opinions, for good or bad, on characters that we've come to know over the last several years. Did Ron's departure shake your faith in him as a loyal friend? How did you react to Lupin's desire to leave his pregnant wife? And, of course, there is a plethora of new information about Potions-Master-turned-Headmaster Severus Snape. Explore and analyze how you see a character now that the series is complete, focusing on Deathly Hallows and the series as a whole.
While papers on any subject are welcome as always at any time, the schedule of topics for the next six months includes:
December 2007 Issue: Albus Percival Wulfric Brian Dumbledore (Please submit by November 1, 2007)
January 2008 there will be no Scribbulus due to the Christmas break.
February 2008 Issue: The Mechanics and Meaning of Magic (Please submit by January 2, 2008)
March 2008 Issue: Alchemy, Mythology, Folklore, and Symbolism (Please submit by February 1, 2008)
April 2008 Issue: April fools special – Book, Magazine, or Newspaper Excerpts (Please submit by March 1, 2008)
May 2008 Issue: Death, Sacrifice, and the Afterlife (Please submit by April 1, 2008)
To read our previous issues of Scribbulus, please click here. You can also discuss the essays here in our forum.