Forty NYC Public Schools Represented at NY "Open Book Tour" Stop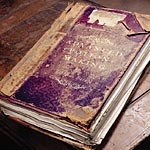 Sep 04, 2007
Uncategorized
U.S. publishers Scholastic announced today it will invite that 1,600 children from 40 New York City public schools to Carnegie Hall on Oct. 19 to see J.K. Rowling read from Harry Potter and the Deathly Hallows. New York City Schools Chancellor Joel Klein and Scholastic Chairman, President and CEO Richard Robinson will hand out 40 "sorting hats" to representatives from each school to help select the attendees.
At the event, J.K. Rowling will read from the seventh book, answer questions about the series, and sign a copy for every student.
The school will be announced on Sept. 5 at Scholastic Headquarters in New York City. The author will appear in two other events for schoolchildren: in Los Angeles at the Kodak Theater on Oct. 15 (schools to be announced on Sept. 10), and in New Orleans at the Ernest N. Morial Auditorium at the Convention Center on Oct. 18 (schools to be announced Sept. 12). In addition, 1,000 fans will be selected from a sweepstakes to win a pair of tickets to see the author at a second, night reading at Carnegie Hall on Oct. 19 at 7 p.m.