OotP Film Breaks IMAX 3D Box Office Records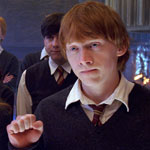 Sep 06, 2007
Uncategorized
In a press release from the IMAX Corporation and Warner Bros. released today, the companies announced that "Harry Potter and the Order of the Phoenix" has become the highest grossing IMAX 3D live-action film release ever. Past its seventh week of release and with worldwide box office receipts totaling over $35 million, "Order of the Phoenix" has broken records both domestically and internationally. Shown on 91 IMAX screens in the States and 52 IMAX screens internationally, the press release notes an 'impressive per screen average of $243,000′ which has made it the highest grossing live-action IMAX release.
Greg Foster, a Chairman and President for IMAX Filmed Entertainment was quoted in the press release as saying:
"This film has become a huge summer hit for the IMAX® theatre network and Harry Potter fans have demonstrated that they love to experience their favorite wizard in IMAX 3D. Many of our locations throughout the worldwide IMAX network have reported box office records, thanks to a terrific film from talented filmmakers, exceptional marketing from Warner Bros. Pictures and the strong appeal of Hollywood movies presented in a truly unique and powerful way."
To date, the worldwide theatrical gross of "Harry Potter and the Order of the Phoenix" is nearing the billion dollar mark with more than $906 million in ticket sales.