David Thewlis to Return as Lupin for "Half-Blood Prince"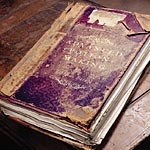 Sep 07, 2007
Uncategorized
Actor David Thewlis is set to reprise his role as Remus Lupin in the upcoming "Harry Potter and the Half-Blood Prince" film. While appearing today on Simon Mayo BBC Radio Five Live program to promote his new novel "The Late Hector Kipling," David Thewlis spoke of his involvement in the Harry Potter film series. He noted he will return again to the films, saying he recently visited the set of "Half-Blood Prince" to have a new wig fitted for his role as Lupin, and he also spoke about when he joined the cast for "Prisoner of Azkaban." The audio from this program is not yet online, but will be shortly, and we will update with that when available.
On a related note you can read a detailed interview in The Telegraph with David where he speaks about writing this book, and his involvement and many funny experiences in the acting world. While he does not speak with detail about his role in the Harry Potter films, it is a good article about this talented actor.
Thanks very much Neil!