Happy 2008! Celebrate with PotterCast 132!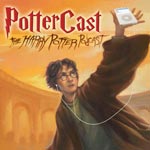 Jan 01, 2008
Uncategorized
Welcome to 2008! Stroll down memory lane of last year with us. Our Harry Potter podcast this year featured interviewsw with J.K. Rowling, Rupert Grint and Evanna Lynch; a tour through the United States and going to London; a book release and canon discussion and set visits and more. Join us as we look back, and welcome to a brand new year!
Big thanks go to Edward, Chloe, Samantha, Jeff, Andrew, Sarah, Stede and John for this episode.
To listen, subscribe via iTunes (subscribers, hit "Update this Podcast" if you don't see it right away), or grab it via direct download, or just hit the "Play" button on the right side of the page (–>.
Podcast Alley
Digg
Terminus 2008, the site of the next live PC
Remember you don't need an iPod to listen. Listen easily on iTunes, which you can download and install here, by clicking here to listen.
More discussion of the PotterCast is right here. Enjoy!