Japanese Translation of "Harry Potter and the Deathly Hallows" Released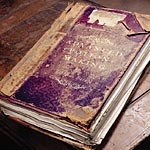 Jul 23, 2008
Uncategorized
The Japanese translation of "Harry Potter and the Deathly Hallows" was released today in Japan, just two days after the one year anniversary of when the first copies of the book were originally released. Reports online note that hundreds of fans, some dressed as wizards, gathered at bookstores early Wednesday morning to get their hands on the long-awaited translation of the seventh book. The division of online retailer Amazon.com in Japan said in the article that "about 95,000" copies of the translated edition of the book were pre-ordered, making it the highest ever for a Harry Potter novel. One fan, who wore a blonde wig and dressed as the character of Luna Lovegood, is also quoted in the article as saying:
"I'm so excited I feel like crying. I'm totally enchanted. I feel sad that this is the end but since I've followed him throughout the years I will be seeing him out, and that comforts me."
As we first reported back in May, the cover art for this edition of the book was released and can be found in our Image Galleries.