Dan Radcliffe Gives NYT Talk, Discusses DH and More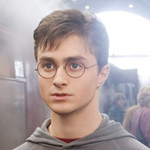 Aug 20, 2008
Uncategorized
Previously we told you that actor Dan Radcliffe would be part of a special New York Times Talks event, in preparation for his appearance on Broadway in the production of "Equus." That event took place tonight in NYC, and there is an early report online that contains a bit of news from Dan regarding "Harry Potter and the Deathly Hallows." UPDATE: Clarifying their original report that Gary Oldman would appear in "Deathly Hallows," the article has been modified to read that "Dan stated that Sirius was in the script for Deathly Hallows in regards to 'The Forest Again' scene. He also mentioned that the shoot for the last films will be 14 months long, which will start next February." This revision clarifies that no statements were actually made confirming the appearance and return of Gary Oldman as Sirius Black in "Deathly Hallows."
Snitchseeker has more from the event, which you can read via this link, where Dan says that he was notified of the decision to delay the release of "Half-Blood Prince" 24 hours before Warner Bros went public with the news. Harry Potter and the Half-Blood Prince will be released on July 17, 2009, and as noted below, tonight WB president Alan Horn confirmed the November 2010 release of "Deathly Hallows," with part two of "Deathly Hallows" reportedly due in May 2011.
UPDATE 2 TLC reader and staff member Chaya emailed to say she attended the talk tonight in NYC, and wrote that in regards to the Gary Oldman matter "An audience member asked him what part of the 7th movie he was most excited to film, to which he responded (loosely quoted) the end really, mostly the walk in the forest as that is the most emotional part. He followed that by saying he would also be really excited if they did not cut the scene and he got another chance to do a scene with Gary Oldman." Chaya also let us know that Dan spoke highly of his co-star Richard Griffiths (who also portrays Uncle Vernon in the Potter films) and joked around with the crowd, saying something along the lines of "for instance when Radcliffe said, regarding American audiences in comparison to British audiences, that over here (in the US) we get "Equus" more because more Americans are in therapy. Radcliffe went on to say in England the conversation goes more like "You're depressed, go walk it off. "
UPDATE 3 Snitchseeker's full report is now online, here, with additional photos from the event here via Film Magic.
Thanks to Snitchseeker and Chaya for mailing!