WB and JKR File Full Request for Injunction of Harry Potter Lexicon (Part 1)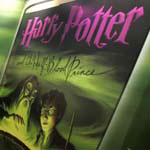 Jan 16, 2008
Uncategorized
Warner Bros. and J.K. Rowling's legal team has filed its full complaint against RDR Books, the publishing company that is attempting to produce a printed, commercial version of The Harry Potter Lexicon, in an ongoing effort to get an injunction permanently halting the book's publication. There are more than 1,100 pages in this complaint, to which RDR has three weeks to reply.
As this is a huge number of pages and of information, this post will highlight new or important information, and as we read the documents more thoroughly, we will add more and attempt to answer questions.
The complaint says that:
1. The book "compiles and repackages Ms. Rowlnig's fictional facts derived wholesale from the Harry Potter works without adding any new creativity, commentary, insight, or criticism. Defendant's attempt to cloak the Infringing Book in the mantle of scholarship is merely a ruse designed to circumvent Plaintiffs' rights in order to make a quick buck."
2. The cover of the book (which was originally free of disclaimer but later edited to include the word "Unofficial" and a disclaimer) has been designed to mislead users; the complaint also includes a survey from an independent research consultant which concludes that 38 percent of people thought the book gave a false impression of endorsement by J.K. Rowling (and 55 percent did so without any other mitigating factors rendering their answer unusable; one such factor was thinking that J.K. Rowling actually wrote the book, or that the Lexicon Web site was a place to buy Harry Potter books).
3. The Lexicon book would be "in direct contravention" to J.K. Rowling's plans on her own encyclopedia for charity. RDR and Steve Vander Ark were aware of J.K. Rowling's intentions and that this book would be a violation of her rights. It says Steve Vander Ark's letter requesting employment on the official encyclopedia was sent in July 2007, and "after his services were declined, Mr. Vander Ark then set out to have materials from his own Lexicon Website turned into a book in competition with Ms. Rowling's planned book…knowing full well that Ms. Rowling would not even be finished with her book tour following the July release of the final Harry Potter book – much less able to start on her next companion guide – Mr. Vander Ark sought to finalize and release his Infringing Book almost immediately following that July release."
4. JKR/WB attempted to circumvent a lawsuit.
5. That RDR Books' main excuse for its conduct is that it is a print version of the Lexicon Web site; the complaint then cites a technology authority at WB's law firm who claims to have downloaded the entire Lexicon – "more than 891,851 individual data files totaling approximately 50 gigabytes of data" – requiring a dedicated computer working for more than 120 hours. "To print out the entire content of the Lexicon Website would take a similar amount of time, if not more, and considerable effort, if not more, because we used professional equipment…in other words, a reader cannot easily print out the Web site and read it like a book."
6. That there is a difference between allowing fan sites copyright latitude to discuss Harry Potter and "allowing a single fan site owner and his publisher to commercially exploit the Harry Potter books in contravention of Ms. Rowling's wishes and rights and to the detriment of other Harry Potter fan sites."
7. The Lexicon book (the complaint includes pages from it) contains "lengthy plot summaries, spoilers, and detailed descriptions of characters…synopses of the major plots and story lines of the Harry Potter books, descriptions of the history and personalities of nearly all of the Harry Potter characters, and detailed catalogues of the fictional creatures and magical elements that constitute the "heart" of the Harry Potter books."
8. That RDR's attempt to pass the book off as scholarship is "a sham," and that the Lexicon book is "not a reference book or a scholarly critique, merely a mass-market work that lifts whole chunks of Ms. Rowling's texts and orders them alphabetically, in effect 'rearranging the furniture' that Ms. Rowling created while lacking any orginality or invention.' "
9. A rule against JKR/WB would harm the fan community by "necessitating more monitoring and restriction of fan activity by copyright owners afraid of compromising their rights against infringers."
10. RDR's "bad faith" actions (ignoring cease-and-desist letters, responding by claiming copyright on the Harry Potter timeline, and offering rights to the book to German and Taiwanese publishers while asking for more time to respond to WB because of a family emergency) is cause for injunctive relief.
11. That Steve Vander Ark claimed "in a 'smoking gun' e-mail that it would be 'illegal' to sell such a work without Ms. Rowling's permission and that she had reserved her right in the Series."
12. Allowing RDR to proceed would effectively 'scoop' J.K. Rowling on a work she intends to publish herself, as well as deny her the "exclusive right to be the first to create a definitive encyclopedia of the Series, as well as the right to exercise quality control over derivative works based on the Series. Moreover, when Ms. Rowling publishes her own guide she might find herself in the absurd position of defending a claim that she infringed RDR's copyright in its unauthorized derivative work based on her creation. Nor is this possibility remote: RDR has already written to WB claiming infringement of a timeline based on the Series and posted on the Website."
13. There would be a 'societal' cost to allowing publication as it would open doors to similar unauthorized works, make it unclear to official licensees who had the right to grant rights, and confusing customers about what "goods are authorized, and diluting the goodwill Plaintiffs have built up in the Series through their policing and quality control."
The remainder of the complaint consists of many more declarations and pieces of evidence. Significant portions of J.K. Rowling's declaration (dated January 15, London) read:
"To this day, I care deeply about how the characters and story lines are presented and what type of derivative works I license based on the Harry Potter books. I require that all licensed materials, such as the films based on the books, be of the highest quality. I also limit Harry Potter merchandising in an effort to maintain quality controls. In other words, I am careful about the way the Harry Potter books are presented to the world. I believe I owe that much to the millions of Harry Potter fans who have grown to love the books and to trust in the quality of the products associated with them.
"I am extremely appreciative of the support both I and the Harry Potter books have received from the fan community. I enjoy and encourage the free flow of ideas, creativity, commentary, and discussion of the Harry Potter books, including on free-of-charge fan websites, even if it has meant allowing these fan sites to reference copyrighted Harry Potter materials or to create derivative works such as fan fiction or art. I express my appreciation for fan sites and the fan community by, among other things, bestowing a 'fan site award' on one or more of the Harry Potter fan sites each year. In June of 2004, I granted just such a fan site award to the Harry Potter Lexicon fan site partly because of the free and open nature of the site. That being said, I never intended for this award or my encouragement and support of the fan community to be taken by anyone as an authorization for them to create and sell an infringing Harry Potter book (or any other materials) for their own financial gain.
"I have chosen not to license a Harry Potter companion book similar to RDR Books' proposed "lexicon" because I intend to write my own. In addition to the two companion books I have already written — Fantastic Beasts and Where to Find Them and Quidditch Through the Ages (the "Companion Books") — I have stated on my web site, in numerous interviews in the press and elsewhere that I intend to publish a definitive guide to all of the creatures, characters, places, and other elements that comprise the Harry Potter world. Just as I did with the first two companion books, I will donate royalties from such a companion book to charity.
"Moreover, I have made and kept notes in connection with each of the Harry Potter books, which I have recently begun to augment with additional materials that I intend to include in my own companion guide. In addition, I am aware that both my British and American publishers, Bloomsbury and Scholastic respectively, have each compiled and indexed the material from the previous Harry Potter books and that these materials would be made available to me if I chose to use them.
"The seventh and final book in the Harry Potter series was only released less than six months ago on July 21, 2007. I was touring in support of the book, most recently in the United States and Canada, until December, 2007, after which, I took a much-needed break.
"I was thus sad and disappointed to learn while in the midst of touring in support of the last Harry Potter book that RDR Books and Mr. Vander Ark planned to release a Harry Potter "lexicon" directly contrary to my wishes. I understand that the prposed book is neither commentary nor criticism of the Harry Potter series — either of which would be entirely legitimate — but instead lists in alphabetical order the various fictional characters and things in the Harry Potter universe. It is as if I have been 'scooped' before I even had the chance to wind up the book tour for the final Harry Potter installment, much less to write and publish my own Harry Potter guide.
"Even worse, RDR Books and Mr. Vander Ark apparently are attempting to justify publication of the 'lexicon' based on the past praise I had given to the Harry Potter Lexicon fan site. As I have already explained, I have always supposed Harry Potter fans, even if it has meant allowing fan websites to reference copyrighted Harry Potter materials, but have drawn the line at selling such materials for commercial gain. By threatening to publish and sell the unauthorized 'lexicon,' RDR Books and Mr. Vander Ark have crossed that line.
"It is incomprehensible to me that this 'lexicon' should be allowed to be published simply because I encourage and support fan websites or because Mr. Vander Ark was able to finish his 'lexicon' while I was still touring in support of the last Harry Potter book. My fear is that if the 'lexicon' is published, authors like myself will be forced to restrict the use of their materials on fan websites or risk losing their right to restrict other unauthorized uses of those materials. Such a result benefits no one and hurts the fan community most of all.
"Contrary to assertions made by RDR Books and Mr. Vander Ark, there is an enormous difference between enjoying the free Harry Potter Lexicon fan site and allowing a book to be sold that directly competes with future Harry Potter works that I intend to author. Moreover, the website differs significantly from RDR Books' proposed book. The website, to which I gave a fan site award, features exciting graphics, user forums, and critical essays, whereas the proposed book simply repackages story lines and characters from the Harry Potter series in an alphabetical A-Z listing. Also, as I mentioned, the website is free whereas RDR Books plans to sell the book fro $24.95. Lastly, the 'lexicon' does not measure up to the standards that I have set for licensing derivative works. In short, I would never have approved of this 'lexicon.'
"To add insult to injury, I have learned that RDR Books intends to market the 'lexicon' in a way that suggests that I have endorsed it when, in fact, the opposite is true. The back cover of the proposed book contains a large and prominent quote by me that makes it look like I am endorsing the book. In fact, the quote was taken without my permission from a fan award I gave the Harry Potter Lexicon fan site in 2004, which as I explained above, is different in style, purpose and commercialism from the proposed book. Given the similarity between the names of both the website and the 'lexicon,' the book gives the false impression that I have approved of it and suggests to my fans that I am encouraging them to buy the book, when I am not.
"I feel as though my name and my works have been hijacked, against my wishes, for the personal gain and profit of others and diverted from the charities that I intended to benefit. Accordingly, I respectfully ask this Court to stop publication of RDR's Books' 'lexicon' and send a message to other would-be infringers that they may not capitalize on the fame and success of the Harry potter franchise in the future."
—
The text of the e-mail string between Steve Vander Ark and the Christopher Little Agency requesting employment on the official encyclopedia is included in the document. The first few emails request a meeting during Vander Ark's July appearance at Sectus, which were declined. Emma requested questions be sent through via e-mail, and Vander Ark sent the following response:
"Hello, Emma:
"Basically, the question is a personal one. I would like to be moving to London soon, but one of the things holding me back is that I don't have a job there. I have registered with TeachLondon and have been pursuing a few other possibilities, but I'm a school reference librarian and TeachLondon and other such services are primarily looking for classroom teachers. I am a US citizen and need to have a job lined up in order to get a work permit.
"I have no idea what Rowling is planning now that the novels are finished, but if she is thinking of working on an encyclopedia or other references to the series, I would be a good candidate for work as an editor, given my work on the Lexicon. I had hoped to meet with you simply to give you a note to pass along to Rowling making the enquiry.
"I said that I have other people to talk to. Actually,that's one person: Fiddy. I have her email address and can send a note her way. I thought it would be best, however, to send this through Christopher Little since you're her literary agents and would be directly involved with a project like this.
"Please give me your honest opinion on this. I am 49 years old and have proved myself to be a lot more than just some teenaged fan with a website. If you think this idea has some potential, let me know how you think I should proceed. If you think I'm wasting my time, I would appreciate your being honest with me on that as well.
Thanks for taking the time to consider this.
Steve"
The response, from Ms. Schlesinger:
"Dear Steve:
"Thanks for this.
"Whilst we appreciate your very clear continued interest in Harry Potter, should Jo decide to work on an encyclopedia or other Harry Potter companion book, she will definitely not be looking to collaborate with anyone, so we regret that we can't offer you an anchor to move over here. For the record, we have confirmed this with Fiddy, so no need for you to write directly. Thank you however for sending via us.
"All the best for your future plans.
"Best wishes
"Emma."
Steve's response:
"I really appreciate the quick reply. I wasn't really thinking of collaborating, just working somewhere in the organization, but I do understand what you mean. I wouldn't have contacted Fiddy about this once you had said it wouldn't work, but thanks for mentioning it to her. You never know what might come up."
————–
There are also declarations from fans Matt Lawlis and Jessica Lares, stating that they e-mailed Vander Ark and Melissa Anelli (the writer of this post and webmaster of the Leaky Cauldron) saying that he should publish the Lexicon and he demurred, stating:
"As the editor of the Lexicon, I get email every so often from fans asking me to publish the Lexicon in book form, so I've dealt with this question before. Basically, it is illegal to sell a book like that. Jo has reserved all publishing rights to her intellectual property, which means that she's the only one who may publish any book that is a guide or a encyclopedia to her world. And since we're fans and supporters of Jo, we wouldn't do anything that would violate her rights, even if we could get away with it. We wouldn't get away with it, though, since Neil Blair, her solicitor, is very quick to defend his illustrious client in things like this.
"So while it's a smashing idea, it simply isn't something that's allowed at the moment. Believe me, when the series is finished, I plan to petition Jo to allow the Lexicon to work with her to create the ultimate Harry Potter encyclopedia. In the mean time, we'll have to use the various online resources."
[It should be noted that while the two fans state that I was on this e-mail, the listed recipients do not include e-mail addresses I've ever used, and I have not been able to locate this file in my records; probably just a little mixup.]
—–
Other declarations include ones from:
Jeremy N. Williams (Senior Vice President and Deputy General Counsel, Warner Bros. Entertainment Inc.) – attesting to the various registered copyrights and trademarks of Harry Potter.
Jeri Johnson (Senior Tutor / Academic Dean of, and Ashby Fellow and Lecturer in English, at Exeter College, University of Oxford)
Suzanne Murphy (Vice President, Publisher, Trade Publishing and Marketing, Scholastic, Inc.) – Who speaks to the differences between the Lexicon book and web site, and the standards set for publication of Harry Potter materials
Dale Cendali (partner at O'Melveny & Myers LLP law firm) – giving a full record of the correspondence between the firm and RDR Books once the book had been discovered
Cheryl Klein (Senior Editor and Continuity Editor on Harry Potter for Scholastic, Inc.) – giving evidence of the publishers' own index of canon information that it uses when editing
Neil Blair (Attorney and Junior Partner, Christopher Little Literary Agency) – chronicling his initial efforts to cease publication of the book
William Landes (Clifton R. Musser Professor of Law and Economics at the University of Chicago Law School)
Myron J. Heifgott (Consultant in survey research) – who performed a survey indicating that between 38 and 55 percent of people would assume a Lexicon book was falsely encouraged by JK Rowling.
Sarah Odedina (Children's List Publisher, Bloomsbury Publishing, PLC) – giving evidence of the publishers' own index of canon information that it uses when editing
Diana Birchall (Story Analyst for Warner Bros. Entertainment Inc.) – indicating after a review of the Lexicon book that the book reorganizes and restates the Harry Potter story, without analysis or comment, or placing the series in any social context. It also says the book "makes use of extensive paraphrasing that is alarmingly similar to the original Harry Potter text" and that many entries "quote verbatim lengthy portions of the Harry Potter books."
Melanie Bradley (counsel at O'Melveny & Myers LLP) – documenting her review of the web site and subsequent findings, including several instances where Steve Vander Ark asks others not to reappropriate his work
Emily Blumsack (Associate, O'Melveny & Myers LLP)
—-
There is much more on this to come as we read and absorb it all. Stay tuned.