JKR/WB File Full Request for Injunction (Part 2)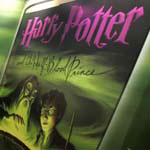 Jan 17, 2008
Uncategorized
The full request for an injunction against a proposed Harry Potter Lexicon book has been filed; we began going over this 1,100 page document in this morning's post. Please read that for the basic summary, including JK Rowling's statement and the overview of what this document contains.
These documents have now been posted on Justia.com with all assorted exhibits and evidence. Examples of the book in question may be found here, here, here and here.
Below are more prevalent facts from the arguments and evidence pulled from this huge document:
1. Steve Vander Ark's contract with RDR contained an abnormality for publishing contracts in general in that the publisher, and not the author, was responsible for copyright infringement claims by J.K. Rowling (but not by others). It also "tried to hide its infringement by insisting that foreign publishing agents not show or discuss the Book with publishers of the Series."
2. The contract also specified that Steve Vander Ark be given a 50 percent cut of any book sold through the Lexicon or "any other Floo site," meaning Steve Vander Ark's portion of the sale price of a book sold through any Floo web site would be about four times what it usually is for a hardcover. The total profit of the book would be split between Vander Ark and RDR. This was not discussed with all Floo webmasters.
3. In this law suit, WB is also seeking a judgment that the Hogwarts Time Line in their DVDs does not infringe any "purported rights Defendant or anyone else claims to have in a Harry Potter-related time line from either the Infringing Book or the Lexicon Website."
4. The contract with RDR was signed on August 23, 2007, and a deadline for the book was set for Sept 1, 2007 (though we believe was met a few weeks later).
5. The complaint includes entries of the Harry Potter Lexicon book (as well as a lengthy excerpt as an exhibit). Two such entries:
"Abraxan – A breed of winged horse; the Abaxan is a gigantic, exteremely powerful Palomino (FB). Madame Maxime, headmistress of Beauxbatons, breeds them (OP20) and the winged horses that pull her carriage are Abraxans. They drink only single malt whisky and require "forceful handling" (GF15)."
"Abyssinia Another name for Ethiopia, and presumably the home of the Abyssinian Shrivelfig (PA7)"
6. J.K. Rowling's name has been used on the cover of the book as well as in marketing materials
7. The latitude given by JKR/WB regarding copyright is meant for fans who offer free-to-public sites, and "cross the line when they are offered for sale instead of fun…while some fan sites feature ads, the sites are free to fans and the ads primarily consist of minimal Google-style automated ads that Plaintiffs permit to help the sites defray their operating costs."
8. The claim asserts that to determine whether a book is "transformative" (for all intents and purposes, allowable) the law indicates consideration of whether it's a commercial work, and whether the new work transforms the original to create new, protected expression. In the case of the HPL, "profit is its only possible purpose as nearly all of its content is already freely available on the Web site. Nor is it transformative, as it adds no value to the copyrighted work by using it as raw material 'in the creation of new information, new aesthetics, new insights and understandings' and is merely meant to 'repackage [the original work] to entertain[the original work's] viewers.'" (The quoted portions refer to a verdict in which a book of Seinfeld facts and trivia was found to be infringing.)
9. RDR instructed foreign agents not to pitch the book to any of JKR's publishers. (Letter of proof included.)
10. Jeri Johnson, academic dean at Exeter College, University of Oxford, said the Lexicon fails to constitute a work of scholarship because "it lacks any degree of originality or inventiveness, nor does it contribute in any original way to the creation, development or maintenance of the intellectual infrastructure (of the language or discipline of 'Harry Potter') that is particularly necessary for this type of work. There is no information contained within the Lexicon that is the original work of its author or that is derived from any other source other than the Harry Potter Books or the statements of J.K. Rowling…. Mr. Vander Ark incorporates virtually no independent analysis of the Harry Potter Books. He engages in no discussion of the themes, metaphors, or literary devices that are present within the Series. The Lexicon remains silent on its logic of definition or etymology; its principle of organization is simply alphabetical, that of selection: don't select; include anything and everything. Overall the Lexicon adds nothing new to the field with respect to the Harry Potter Books."
11. Neil Blair, solicitor for the Christopher Little Agency, notes in his declaration that Steve Vander Ark has "long been aware of Ms. Rowling's efforts to balance the interests of fan sites and those of Ms. Rowling. In the past, CLLA contacted Mr. Vander Ark on behalf of Ms. Rowling and asked him to remove certain infringing content from the Lexicon Website. In that instance, Mr. Vander Ark posted content obtained by decompiling files from Ms. Rowling's copyrighted website without permission and reengineering them for display." The string of emails that follows is attached; in it, the request to remove the content is agreed to promptly, and then followed by further requests which are also met.
12. William Landes, the Clifon R. Musser Professor of Law and Economics at the University of Chicago Law School, who also holds a Ph.D. in Economics from Columbia University, also signed a declaration attesting to his expertise in the "economic analysis of law, industrial organization and intellectual property." He was asked to evaluate RDR Books' use of JKR's material from an economic perspective. His major views on the economics of copyright law are that granting JKR rights in derivative works "promotes economic efficiency both by reducing transactions costs and by bolstering the incentives to create new works. As a corollary, the rights to derivative works should be extended both to authors of highly sucessful original works, such as Ms. Rowling, as well as the authors of less successful works," and that, "under limited circumstances, the "fair use" of material without the copyright holder's consent will promote economic efficiency."
He goes on to say that the publication of works like the Lexicon "requires permission of the copyright owner," with limited exceptions. "In short, copyright protection increases social welfare by preserving the incentives to create and distribute new works," without such protection people would be less likely to invest in new works because of an expected limitation to financial success.
Examples of works that constitute "fair use" are instances in which the harm to the copyright holder is negligible, for instance in direct quotation of brief passages from a book, or unauthorized photocopies of newspaper stories by teachers.It can also promote economic efficiency when the use generates a financial benefit to the copyright holder – as in the unlicensed use of small amounts of copyrighted material in a movie or book review. It can also be considered acceptable fair use, he states, when despite small harm to the copyright holder, others are significantly benefitted, such as during software development.
He says that the HPL does not meet any of these conditions, and contains no literary criticism or analysis that would make it legitimate. Also the book uses an extensive amount of material from the HP books: "It does not merely use a few brief passages.
"Publication of the HP Lexicon would be likely to impose significant costs on Ms. Rowling. Not only would Ms. Rowling lose licensing fees from RDR books, but also from publishers of other derivative works that otherwise might attempt to license from her. Perhaps more importantly, Ms. Rowling also could lose income from the sale of her proposed companion encyclopedia…the HP Lexicon and Ms. Rowlng's planned volume may be close substitutes as gifts for Harry Potter fans, but the website does not serve this purpose. Thus, the harm to Ms. Rowling resulting from publication of the HP Lexicon is likely to be substantially greater than the harm resulting from the website."
13. Diana Birchall, story analyst for WB, notes that the Lexicon book "simply reorganizes and restates the Harry Potter story. it does not cite to any third party sources." It notes that the Harry Potter entry is over 10 pages long and restates the story, retelling the entire series (similar with Voldemort's entry). Some entries rely "almost entirely on quotes…extensive plot summary and paraphrasing."
14. Melanie Bradley, counsel at WB's law firm, catalogued what is considered an interactive dialogue, and non-infringing areas of the site, and noted that they are not included in the HPL book, nor is anything arranged by topic as it is on the web site, only alphabetical order. She also points out that Steve Vander Ark says on his web site that almost all the material on the site is from the Harry Potter books, and no source "not directly attributable to Ms. Rowling" has been considered unreliable. It also points out that Vander Ark and staff recognized the effect of posting the entirety of J.K. Rowling's two charity works as competitive with sales, and so refrained in that instance.
Her declaration also mentions the copyright claims made by Steve Vander Ark on his web site, discouraging people from "framing" his web site or copying information from his site to another because "not only is that illegal, since everything in the Lexicon copyrighted, it's also just plain wrong," and that the Lexicon disabled the right-click feature on its web site in an attempt to claim copyright.
A cease-and-desist letter sent to Warner Bros. regarding the Hogwarts Time Line is attached (written by Roger Rapoport) and says:
"It has come to our attention that the 'Hogwarts Timeline' included in the extra features of the Warner Bros. DVD versions of Harry Potter and the Chamber of Secrets, Harry Potter and the Prisoner of Azkaban, and Harry Potter and the Goblet of Fire was copied directly from the Harry Potter Lexicon website without Mr. Vander Ark's permission. We have been given to understand that the timeline will also be incorporated in the special features of the forthcoming DVD version of Harry Potter and the Order of the Phoenix, announced for December 2007 release… No such timeline is contained in any of J.K. Rowling's Harry Potter novels. Mr. Vander Ark published details that were found nowhere else. This timeline, like all the material on the 1,000-plus-page Harry Potter Lexicon, is the original work of Mr. Vander Ark and his elite team of academic scholars, literary critics and reference librarians. It is copyrighted 2001 through 2007 by the Harry Potter Lexicon."
The declaration asserts that the HPL has no copyright claim, and that even if it did, WB's timeline does not infringe.
Claims that the book is an academic resource are rebuffed by a piece of evidence showing Roger Rapoport's instruction to a colleague to focus on children's bookstores for sales.
The question of authorship arises here as well: Steve Vander Ark has said the Lexicon was "created, edited, written and maintained primarily by one person, me," and the book has listed only one author; however an e-mail from Roger Rapoport says the book was the result of 20 academic scholars and reference experts' work.
—-
More if it becomes necessary.