Update: Dan Radcliffe Cricket Rumor Squished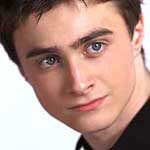 Jan 19, 2008
Uncategorized
UPDATE: Thanks to Page from Dan Radcliffe.co.uk who let us know that via his official reps, the story about Dan Radcliffe playing a game of Cricket in LA is FALSE.
Thanks Page!
Sports fan Dan Radcliffe may be coming out to Los Angeles, California this weekend to take part in a celebrity match of one of this favorite sports: Cricket. The Sydney Morning Herald is reporting that organizers for the Australia Week G'Day USA festival have added this event their schedule in hopes to further promote Australia in the United States and have a slew of celebrity talent poised to take to the field. The paper is reporting Radcliffe may appear at the game which is said to include other notable names such as Russell Crowe, Jude Law, Robbie Williams, and Mick Jagger. The official G'Day USA site describes the Hollywood Ashes Twenty20 match by saying:
This event will see Australian and English international cricket legends, celebrities and local players fight for the honour and glory of the Hollywood Ashes. These traditional rivals battle it out in an action packed 20/20 cricket match starting at 12 noon.
Steve Waugh, former professional cricketer and the one overseeing the event, notes that Dan Radcliffe may be the 'dark horse' in the match, saying: "I know Robbie Williams is a big soccer fan and I'm not sure about Jude Law, but I know Daniel Radcliffe loves his cricket so I'd say he'd be the danger man."
Thanks to radcakesfan for the heads up!