Poll for Wizarding World of Harry Potter Theme Park Now Working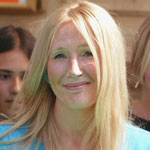 Jan 02, 2008
Uncategorized
Right before the holidays, Universal Orlando sent out emails indicating they had opened a poll regarding their new "Wizarding World of Harry Potter" theme park attraction, however the poll unfortunately was not working for many fans. It appears they have sorted out their technical issues, and fans can now vote on the question asking "Where would you most like to get a refreshment or snack in Hogsmeade?" You can choose from "The Hog's Head," "The Three Broomsticks," or "Honeydukes," with voting available via this link. Readers will recall J.K. Rowling described the new Harry Potter theme park in her recent interview with PotterCast when Jo said:
"I truly think that walking into the theme park will be as close as you will ever get to walking onto the film set, or to walking into Hogsmeade. Better, of course, because it's 3D, and you can walk around the corner and look at the back, and it's going to be quite incredible. I really believe that, and personally, I think it will be the best thing in the world of its type, having seen what I've seen.
Be sure to check out the wonderful early concept art for the park here in our galleries.The Wizarding World of Harry Potter theme park attraction at Universal Studios in Orlando, Florida is currently under construction with a late 2009/early 2010 opening date.