Jason Isaacs Talks Malfoy, Deathly Hallows Split, and More in New Interview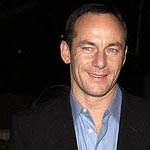 Dec 22, 2008
Uncategorized
Actor Jason Isaacs (Lucius Malfoy) attended the Jerusalem Jewish Film Festival to screen his latest film, Good, and gave a quick interview to The Jerusalem Post where he talked about this latest project, as well as his role in the Harry Potter films. Mr. Isaacs describes his time playing the Dark Wizard Lucius Malfoy in the Harry Potter films as "unfettered fun," and goes on to speak further of the evil character, by saying:

"I don't want to look at the serious side of it. It was too much fun.
It was an opportunity for me to play like my kids play, and to chew up
the scenery with some of the greatest actors in the world… They prove
that it's not true that an unhappy film set makes for a good film…
Mr. Isaacs then goes on to speak, tongue slightly in cheek, of the decision to split the final film, Harry Potter and the Deathly Hallows, into two parts by saying "I think that's a mistake…" before adding that "It should be made into 10 films so I can do it for the rest of my life."
The interview also features the actor speaking of his experience working on Good, a film based on the play by C.P. Taylor, by saying that he was "steeped in this history," and felt that reading the diaries of Holocaust victims helped him in "becoming one specific individual." The full interview with Mr. Isaacs can be read right here.