Dan Radcliffe Talks "Equus," Getting Back to Harry Potter, and More in New Interview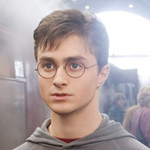 Dec 27, 2008
Uncategorized
A new interview appeared online from TheaterMania featuring actor Dan Radcliffe (Harry Potter) discussing his role in the play Equus and of returning to the Harry Potter films early next year. The interview features Mr. Radcliffe commenting on the work ethic that his parents instilled in him which lead to his not yet missing a performance of the play on Broadway. The interview continues with Mr. Radcliffe discussing the transition back into Harry Potter once his Broadway run concludes. The young actor says the following of transition back into the role when filming for Harry Potter and the Deathly Hallows begins:

"As soon as I put those glasses on, and as soon as I get back on that set, it's going to be like, 'Yeah, okay, here I am again.' … Harry, by now, is a character that I am very, very comfortable with. And there is a lot of myself in Harry, so it shouldn't be too hard to transition back to."
The interview concludes with talk of Mr. Radcliffe's Equus costars, the recent Gypsy of the Year performance, a possible future of musical theater, a return to Broadway after Harry Potter, and New Years' resolutions. In regards to his resolution for 2009, Mr. Radcliffe states:

"To make the next Potter film the best its ever been and to work harder on it than I ever have before. Even though I've worked hard before, I want to make it even better."
The full interview can be seen via this link.
Thanks to Stacie.