Radcliffe, Watson, and Wright Video Appearance Round Up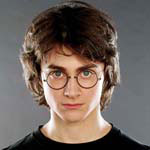 Dec 03, 2008
Uncategorized
As TLC has reported in previous weeks, a number of the Harry Potter actors have been making the rounds on various TV shows and award ceremonies. Here now is a brief round-up of their latest appearances. Firstly, actor Dan Radcliffe (Harry Potter) appeared earlier in the week on the Bravo channel's acclaimed program, Inside the Actors Studio. The first video of Mr. Radcliffe's interview on the program is now online in our Video Galleries.
Next, actress Emma Watson (Hermione Granger) appeared on the BBC children's program "Blue Peter" this morning in the UK. During the five-minute interview, Miss Watson discusses her latest film, The Tale of Despereaux, and helps make a snowman Christmas card. The video of this interview can be viewed via this link.
Finally, Bonnie Wright (Ginny Weasley) was a presenter at the British Children's Academy Awards ceremony this past week in London, England, presenting the award for the CBBC Me and my Movie Award. Video of Miss Wright is available to watch right here.