Emma Watson Featured in Sunday Times, Attends Premiere of Tale of Despereaux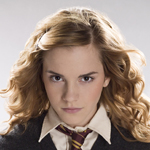 Dec 07, 2008
Uncategorized
As her new film is set to open this week, actress Emma Watson is making news tonight. First the Hermione Granger attended the premiere of her new film, the animated movie The Tale of Despereaux, tonight in Los Angeles, California. You can see new photos of Emma at this event here via WireImage and here via Getty.
Also, Emma has been the feature of several interview pieces of late as part of the release of Despereaux. Yesterday MTV posted a new piece online where Emma confirmed she would be attending college or university later this fall, noting again she had applied to schools both here in the States and to those in the UK. She also addressed some rumors that we've heard about possible future film roles. Emma Watson said: I'm attached to a film called "Napoleon and Betsy," which will
hopefully get shot in 2010. I've got the colossal final book ["Harry
Potter and the Deathly Hallows"] to finish off, and I'm going to
university in September. I'm looking at scripts and auditioning. I'm
very excited to do roles beyond "Potter." It's a very exciting time for
me.
Today, the Sunday Times ran this article, where Emma speaks about fame, fortune, and what it is like for her when she meets new people and fans. "The parties are fun if you're with friends' she
says, although meeting her public is often awkward. "I think it's hard for
people to know how to act when they meet me. Some people try incredibly hard
to avoid anything to do with Harry Potter, fame or acting or whatever, and I
really do appreciate it, but it can be quite awkward too. It's hard meeting
new people, for them to know quite what to do."